Delete a Wallet
If you wish to remove a particular wallet, you may delete it at any time. This will not affect any of the transactions or on-chain data since deleting a wallet simply removes it from ARKVault. The following information will explain how to:
Information
Should you ever need to restore access to a deleted wallet, you may import it using its mnemonic recovery phrase.
Watch this helpful tutorial video on How to Delete a Wallet in ARKVault
Begin the Deletion Process
On the Portfolio Dashboard, click the kebab menu (three dots) that appears to the far right of the wallet you wish to delete.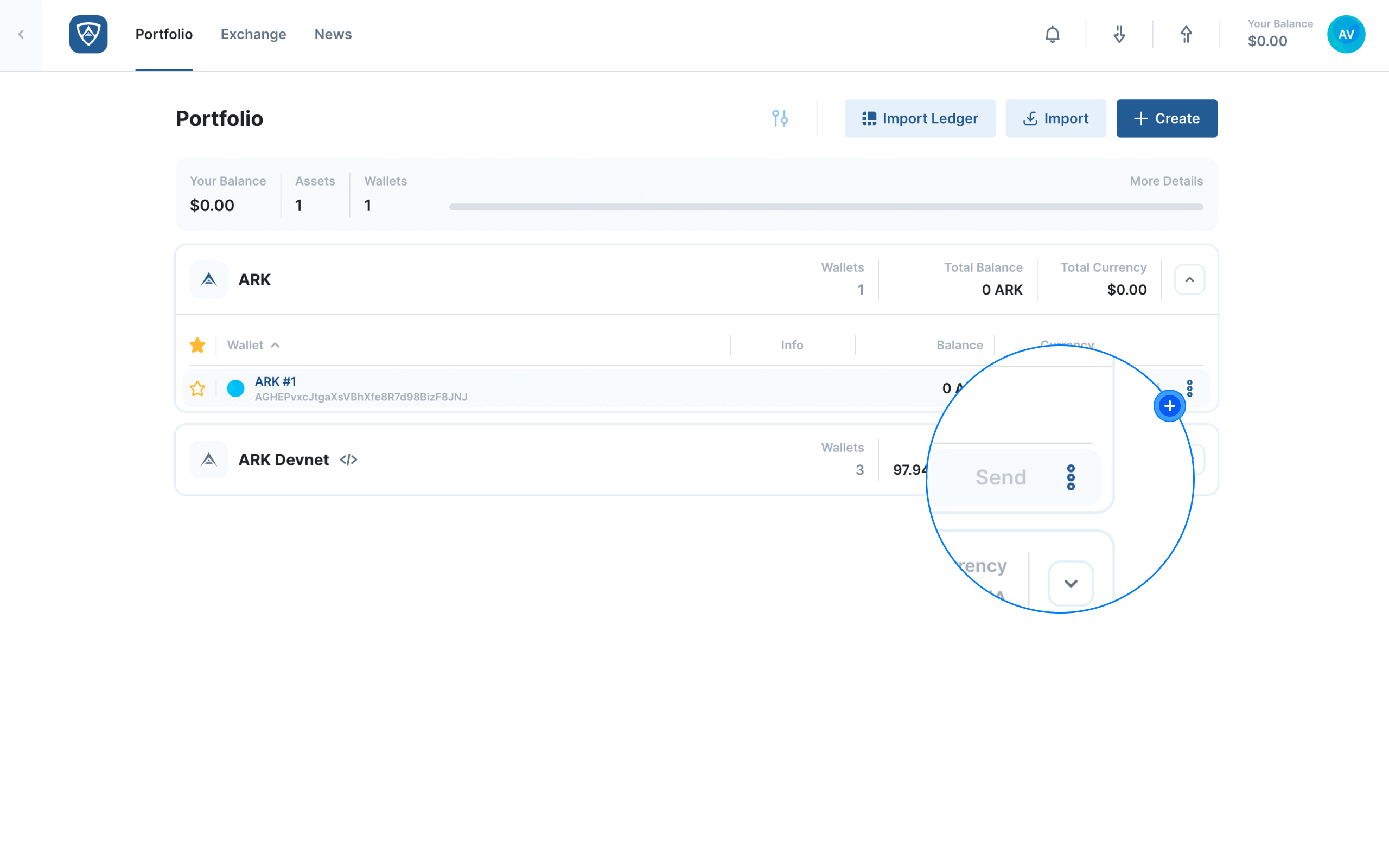 Select 'Delete'
Select Delete at the bottom of the dropdown menu.
Confirm Wallet Deletion
Warning
There is no way to reverse or undo this action. Ensure that your mnemonic recovery passphrase is securely backed up and available before proceeding further.
The Delete Wallet modal will appear, prompting you to confirm your choice. If you wish to finalize the deletion process, click the Delete button. Alternatively, if you selected the wallet in error or need to review any of your information before continuing, click the Cancel button.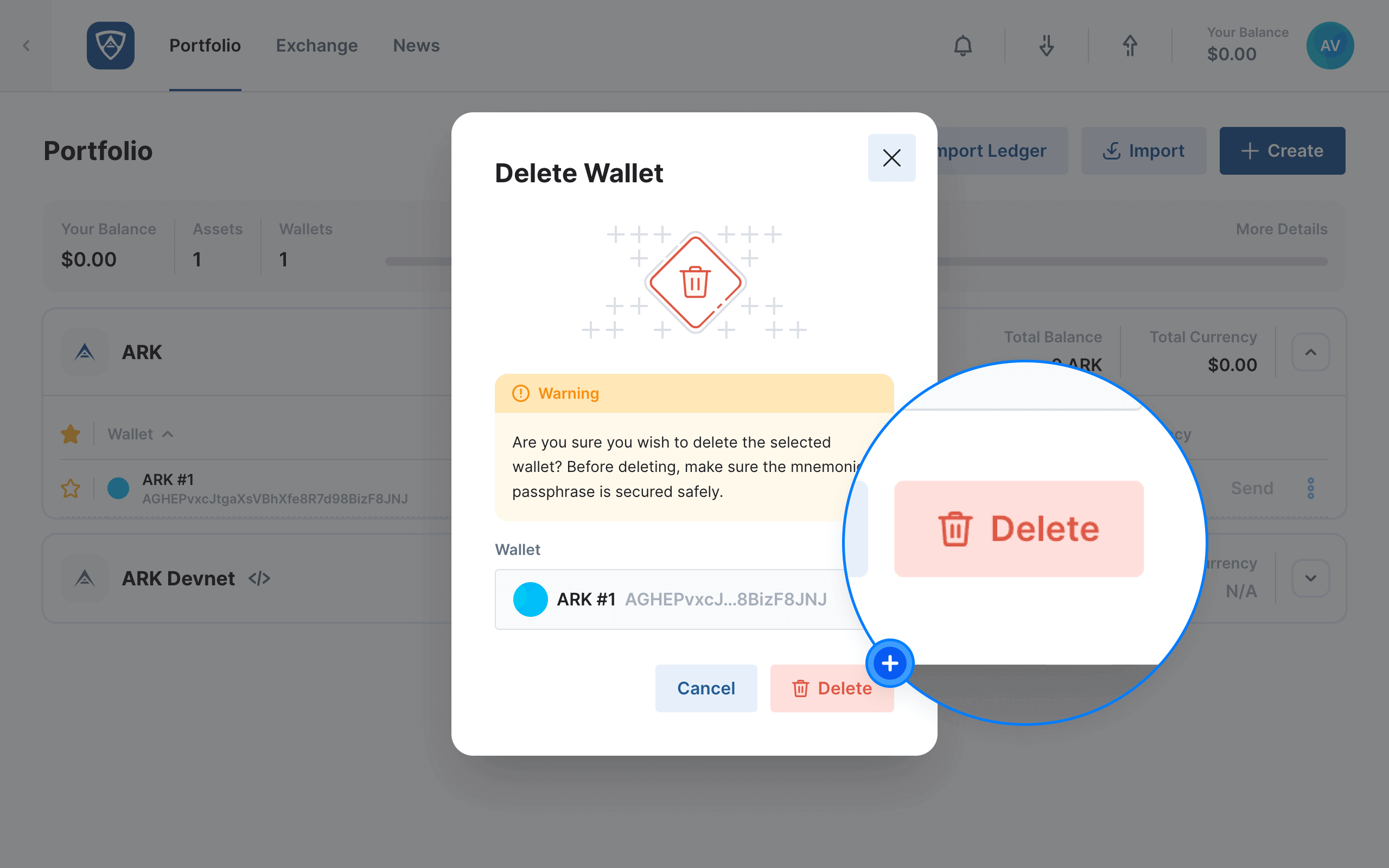 Success
The selected wallet will no longer appear on the Portfolio Dashboard.