Delete a Profile
If you no longer wish to use a profile or simply wish to remove it, you may delete it. The following information details all the steps you will need to take in order to delete a profile. Note that deleting a profile permanently erases all information associated with it including your settings, wallets and contacts.
Warning
There is no way to reverse the deletion of a profile. Ensure that you back up any relevant wallet recovery phrases and other important information before proceeding.
Watch this helpful tutorial video on How to Delete a Profile in ARKVault
Select a Profile to Delete
On the sign-in page, click the kebab menu (three dots) that appears in the upper right corner of the profile you wish to delete.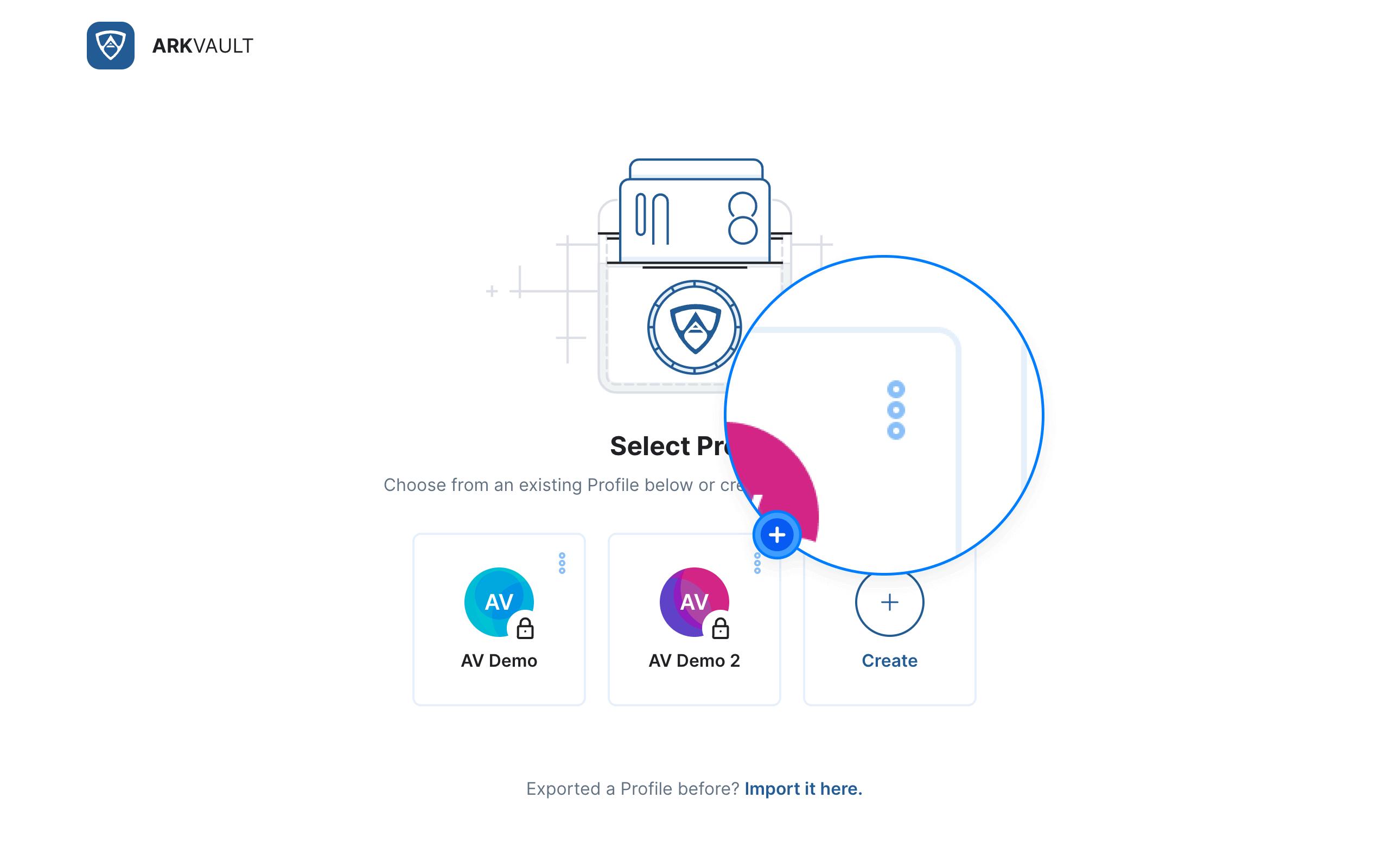 Sign In
If your password requires a password, you will need to enter it in order to sign in and authorize the deletion. When ready, click the Sign In button. Alternatively, if you selected the profile in error, click the Back button.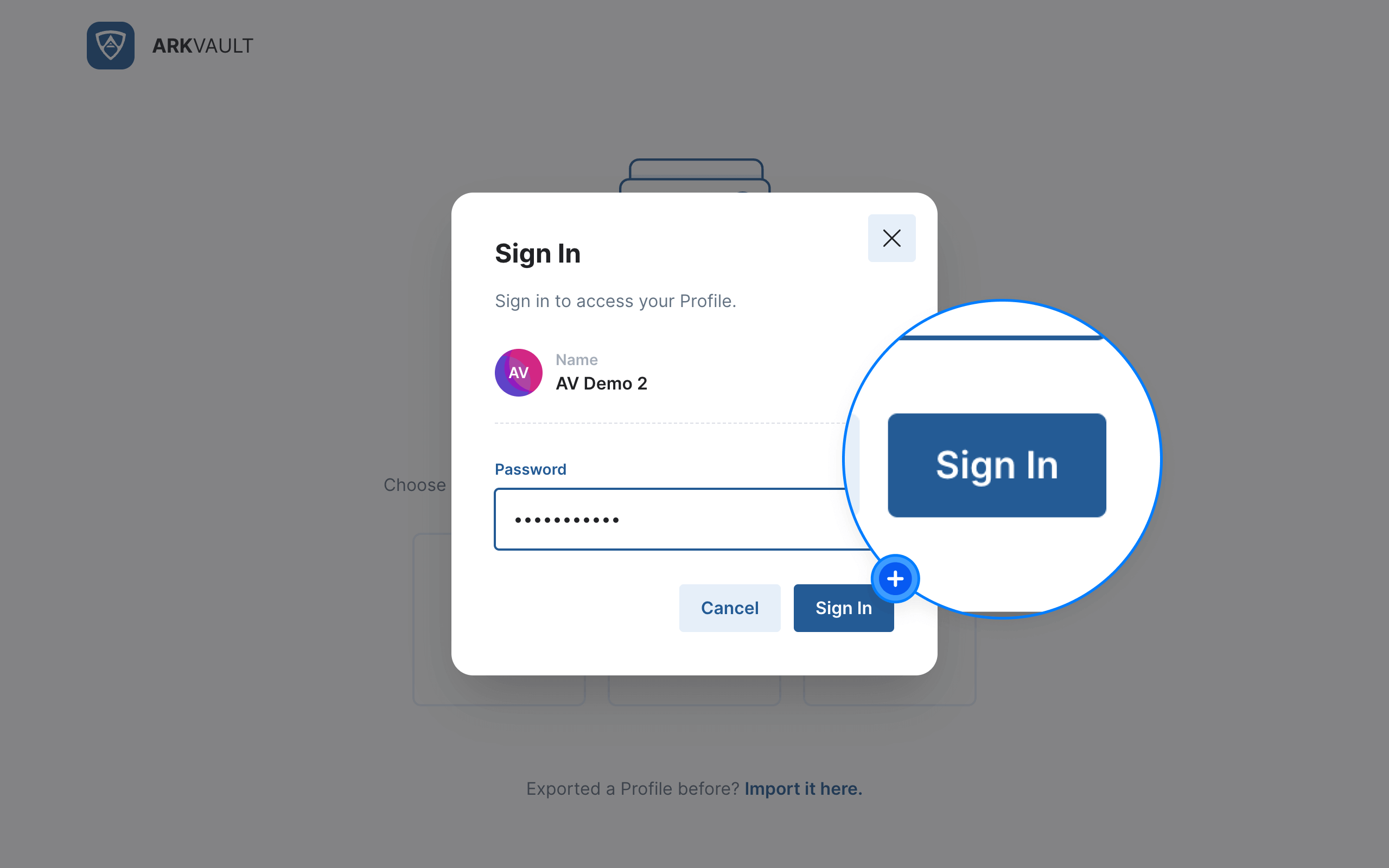 Click 'Delete'
Select Delete from the dropdown menu.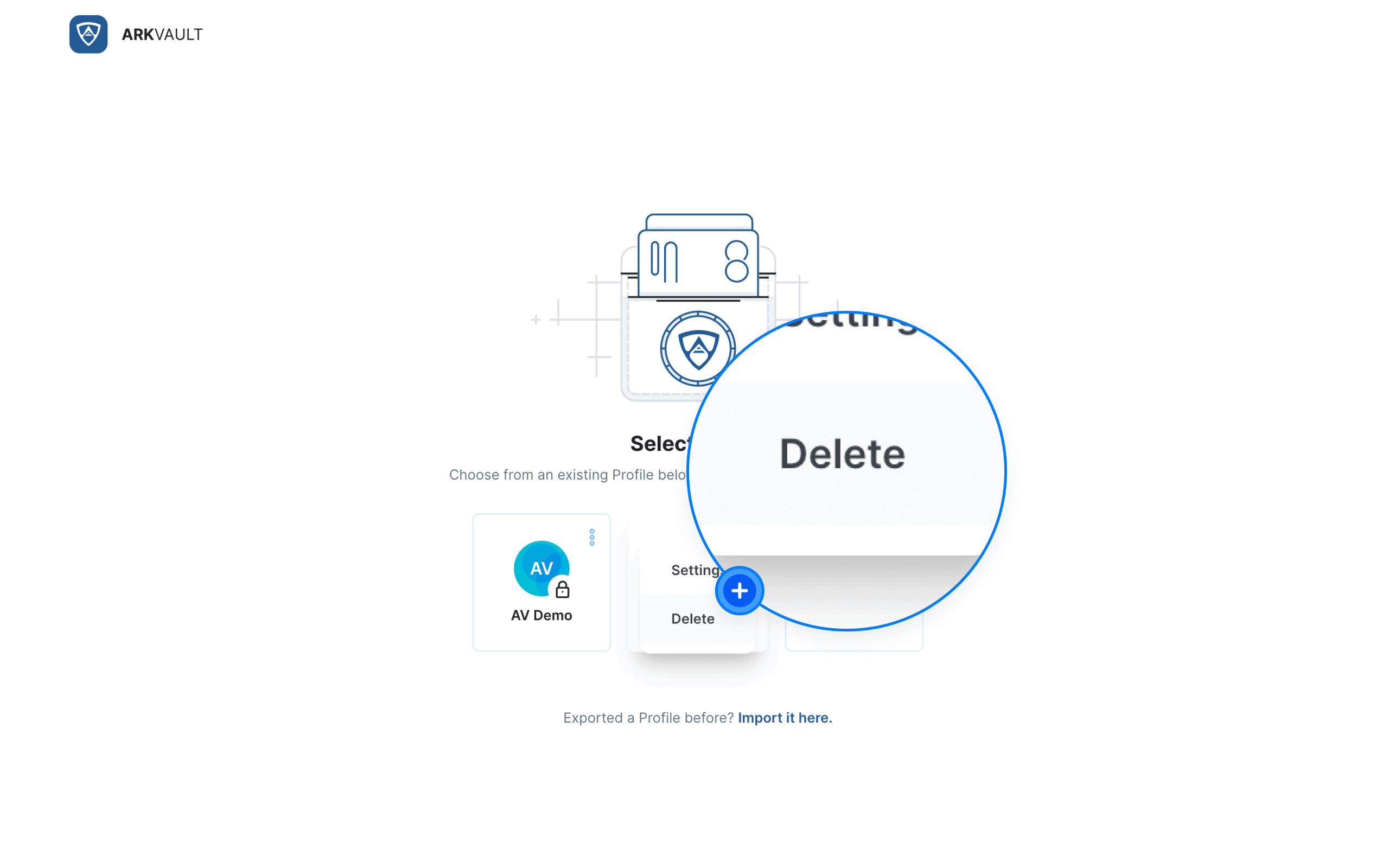 Confirm Deletion
The Delete Profile modal will appear asking you to confirm your choice. If this is indeed the profile you wish to permanently remove, click the Delete button to complete the deletion process. Alternatively, if you still need to back up information or selected the profile in error, click the Cancel button.
Success
The selected profile should no longer appear on the sign-in page.