ARKScan
ARKScan allows you to search for and inspect any block created since the blockchain's inception. It also allows you to review every transaction an address has engaged in, examine the top-ranked wallets by holdings, browse both active and inactive Delegates, and view the current status of the network. The following information will explain how to:
Information
ARKVault allows you to navigate to certain pages directly from your wallet or transaction history.
Watch this helpful tutorial video on How to Access ARKScan in ARKVault
View a Wallet
View your wallet in ARKScan by clicking the kebab menu (three dots) that appear to the far right of the wallet and selecting Open in Explorer from the dropdown menu.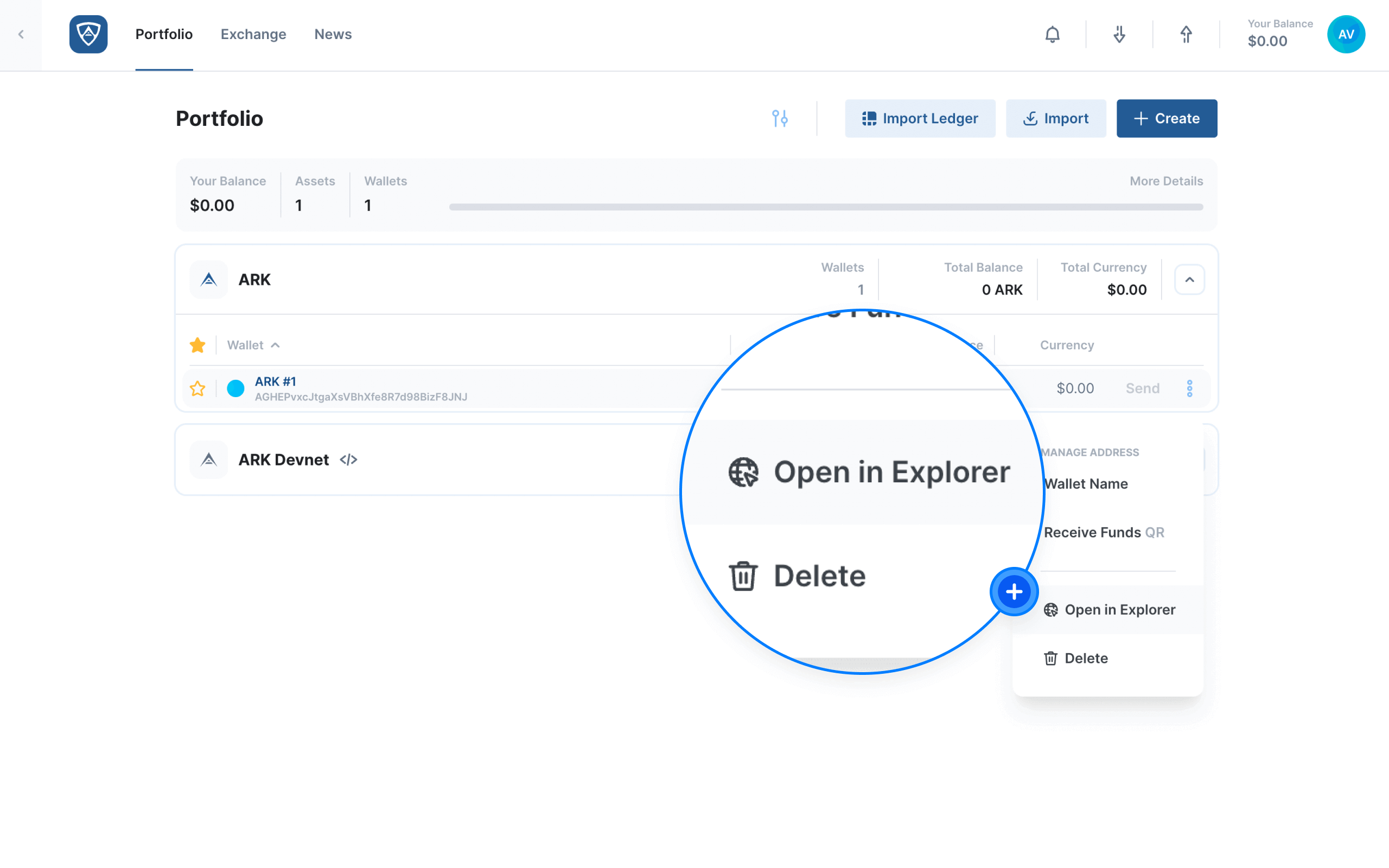 View a Transaction
ARKVault allows you to view a transaction's ARKScan page via clickable in-wallet links.
After Sending a Transaction:
Immediately after sending a transaction, you will notice that the ID that appears on the Transaction Sent page is a clickable link that will direct you to the transaction's ARKScan entry.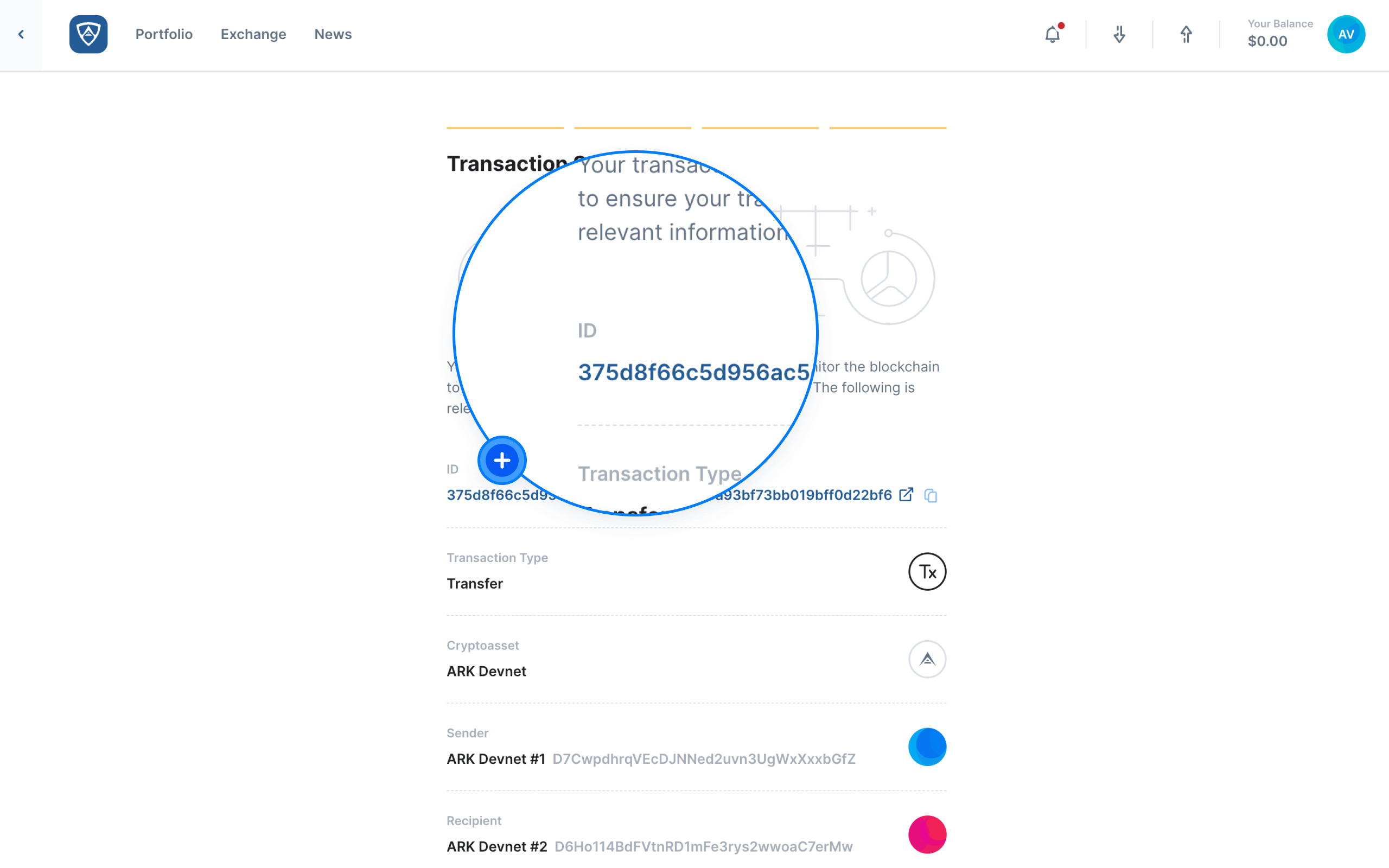 ---
From Your Transaction History:
These links also exist within a wallet's transaction history. Click on the magnifying glass icon that appears in the ID column on the far left of any transaction.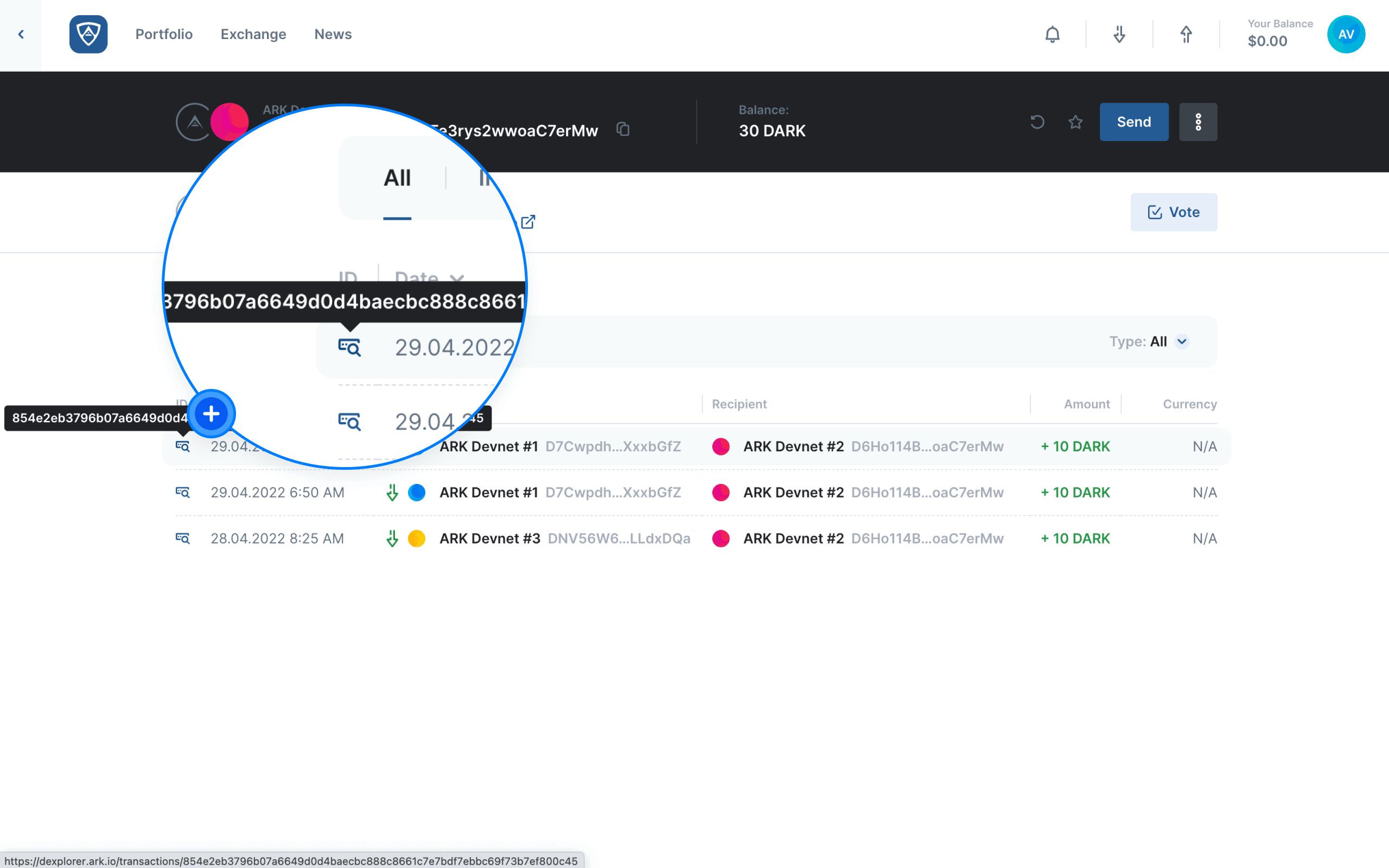 This will redirect you to the transaction's ARKScan entry.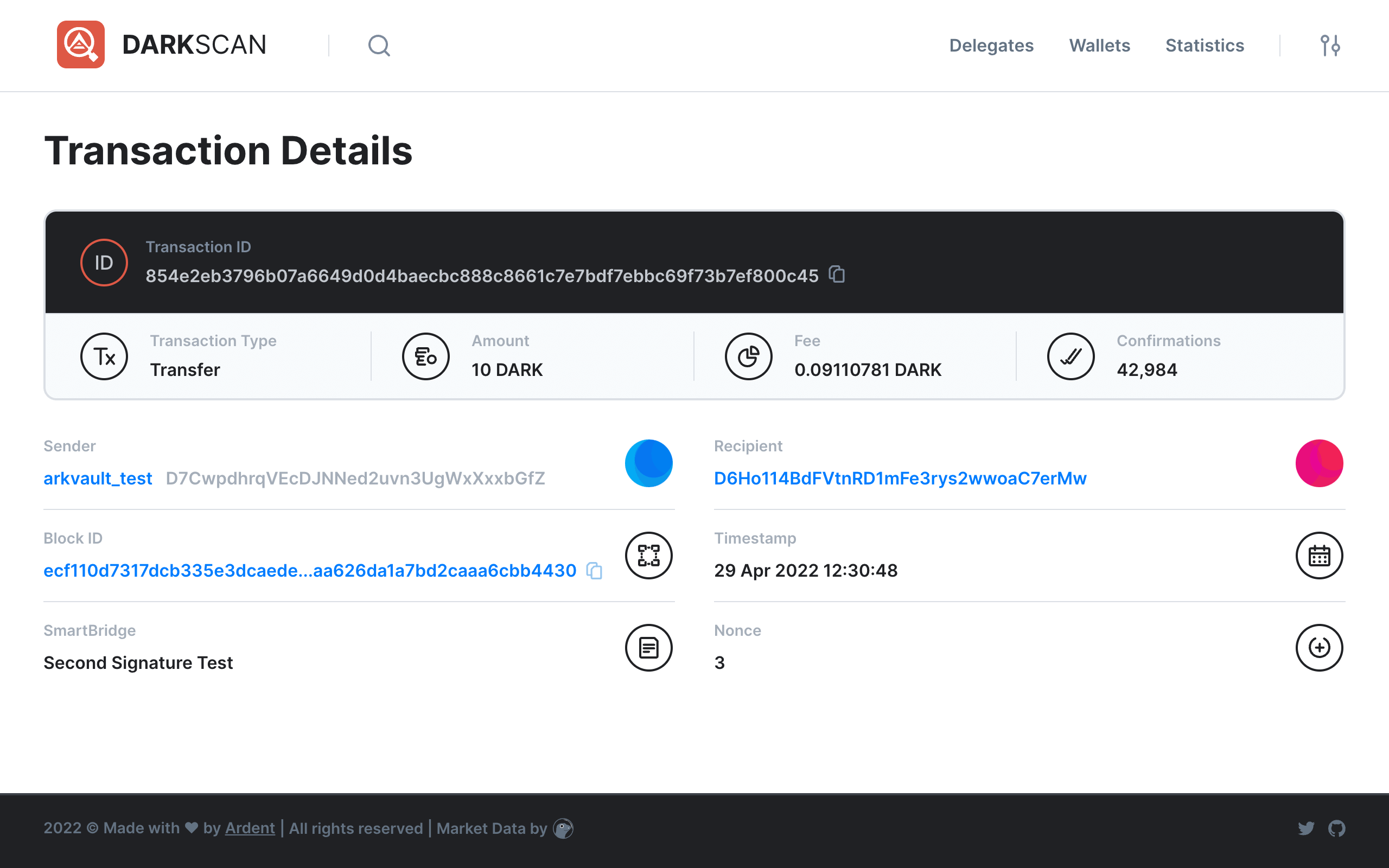 Help
You can also click on any transaction to view its details and navigate to its ARKScan entry by clicking on the ID link located at the bottom of the modal.
You may view ARKScan sites via the following links: