Create a Profile
Setting up a new profile in ARKVault is a straightforward process. The following information will explain how to:
Watch this helpful tutorial video on How to Create a Profile in ARKVault
Click 'Create'
Click on the Create button that appears on the ARKVault sign-in page.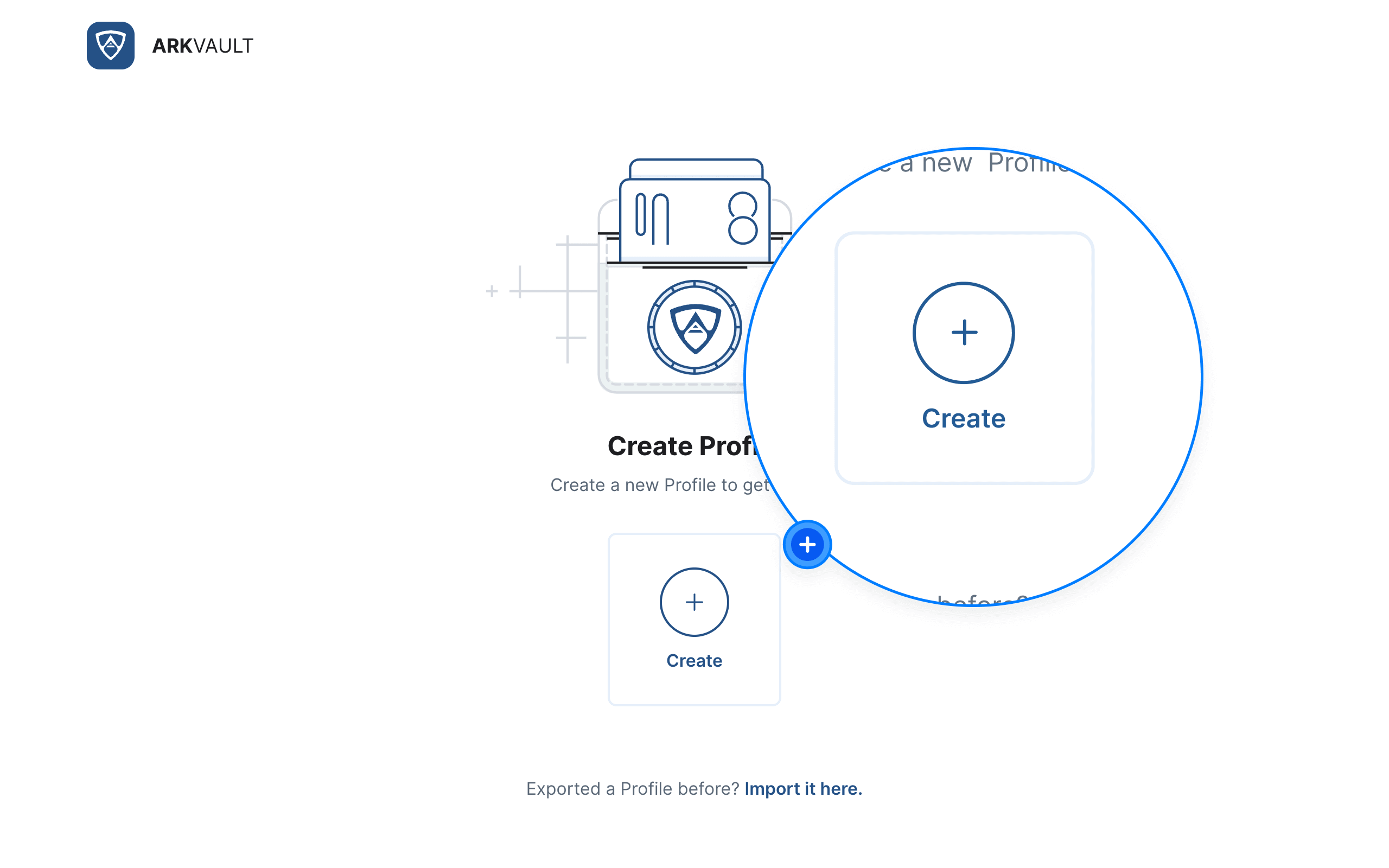 Enter Your Profile Details
You will then need to enter the required details for your new profile.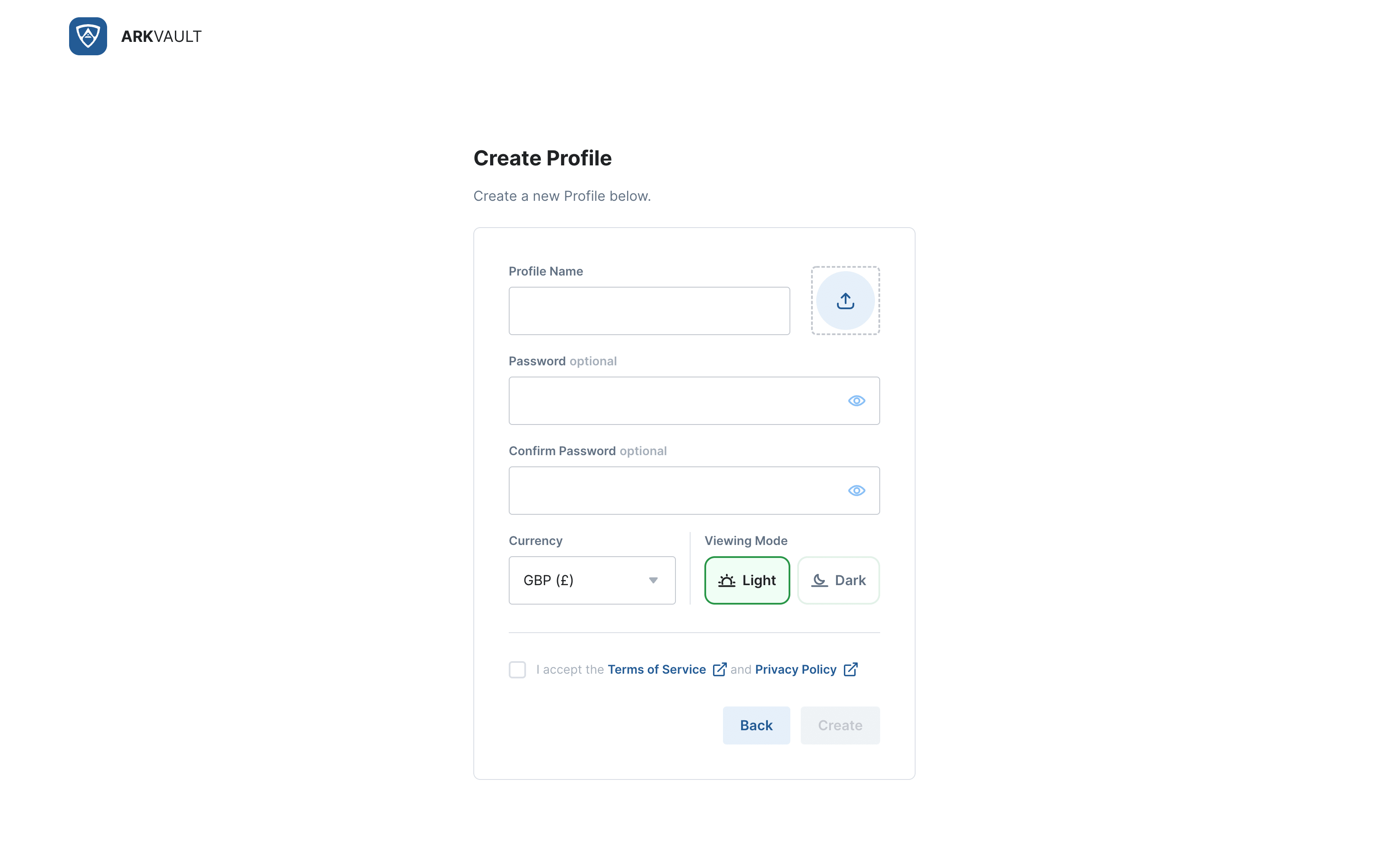 Profile Name:
Must contain a minimum of 1 and a maximum of 42 characters
Appears on the sign-in page
Determines how your default profile avatar is auto-generated
Profile Avatar (Optional):
The primary image associated with your profile
Auto-generated from your username by default
Supports custom images
Displayed on the sign-in page and at the top-right of ARKVault upon signing in
Password (Optional):
Used to secure your profile
Also used when importing your profile
Not associated with wallet recovery phrases
Requirements - 8 characters minimum, 1 uppercase character, 1 lowercase character, 1 number and 1 special character
Confirm Password - You will need to enter your password again in order to confirm your decision.
Currency - The preferred currency for balances and operations displayed throughout your profile (USD, CAD, EUR, BTC and so forth).
Viewing Mode - Choose between light and dark mode for your ARKVault profile.
Attention
If you forget or lose the password for your profile, there is no way to recover it. You will need to create a new profile and re-import your wallets in order to continue using ARKVault.
Finalize Profile Creation
Upon entering all the required information, click the Create button to complete the setup process. Alternatively, if you navigated to the Create Profile page in error, click the Back button.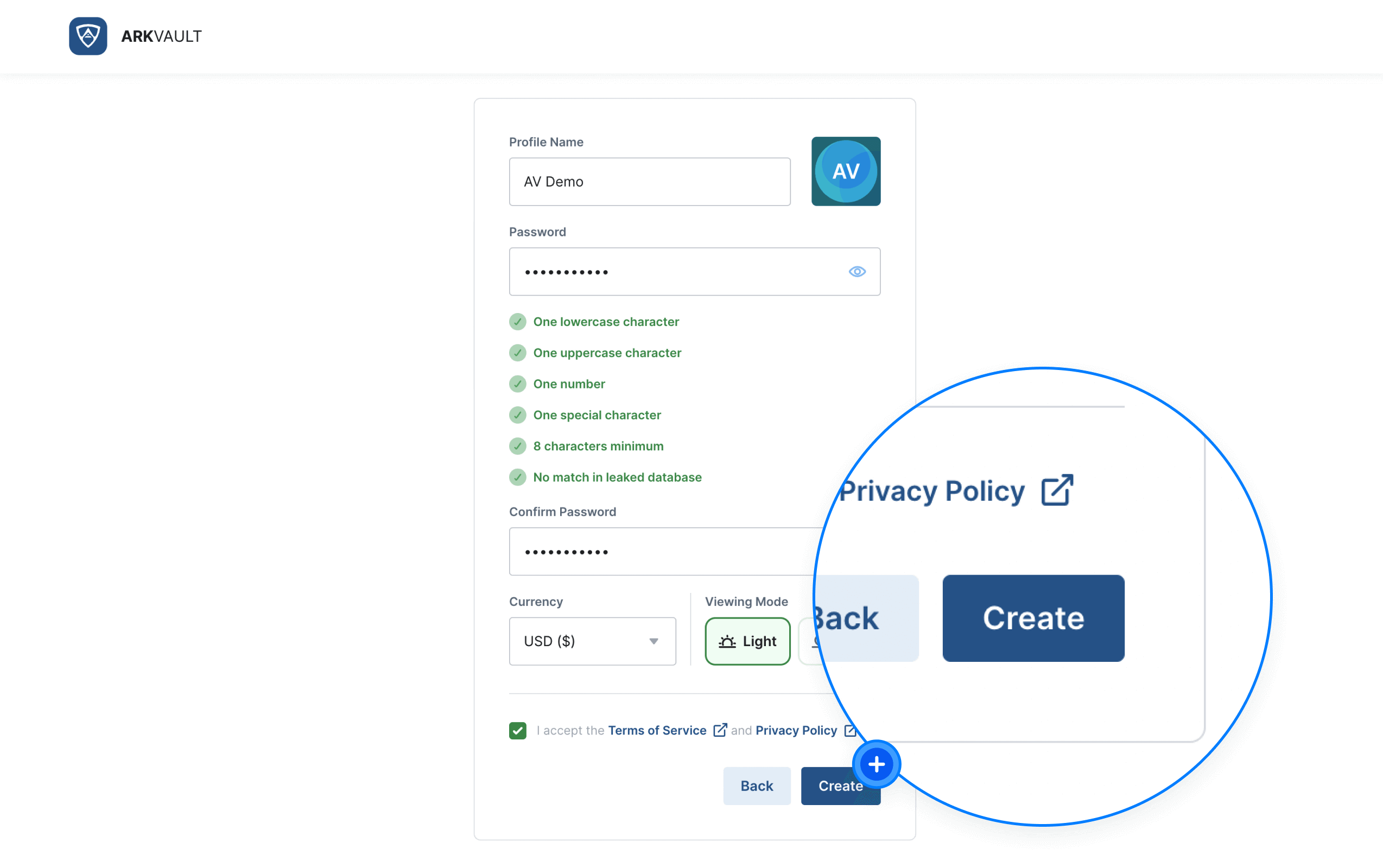 You can now access your new profile and begin using ARKVault.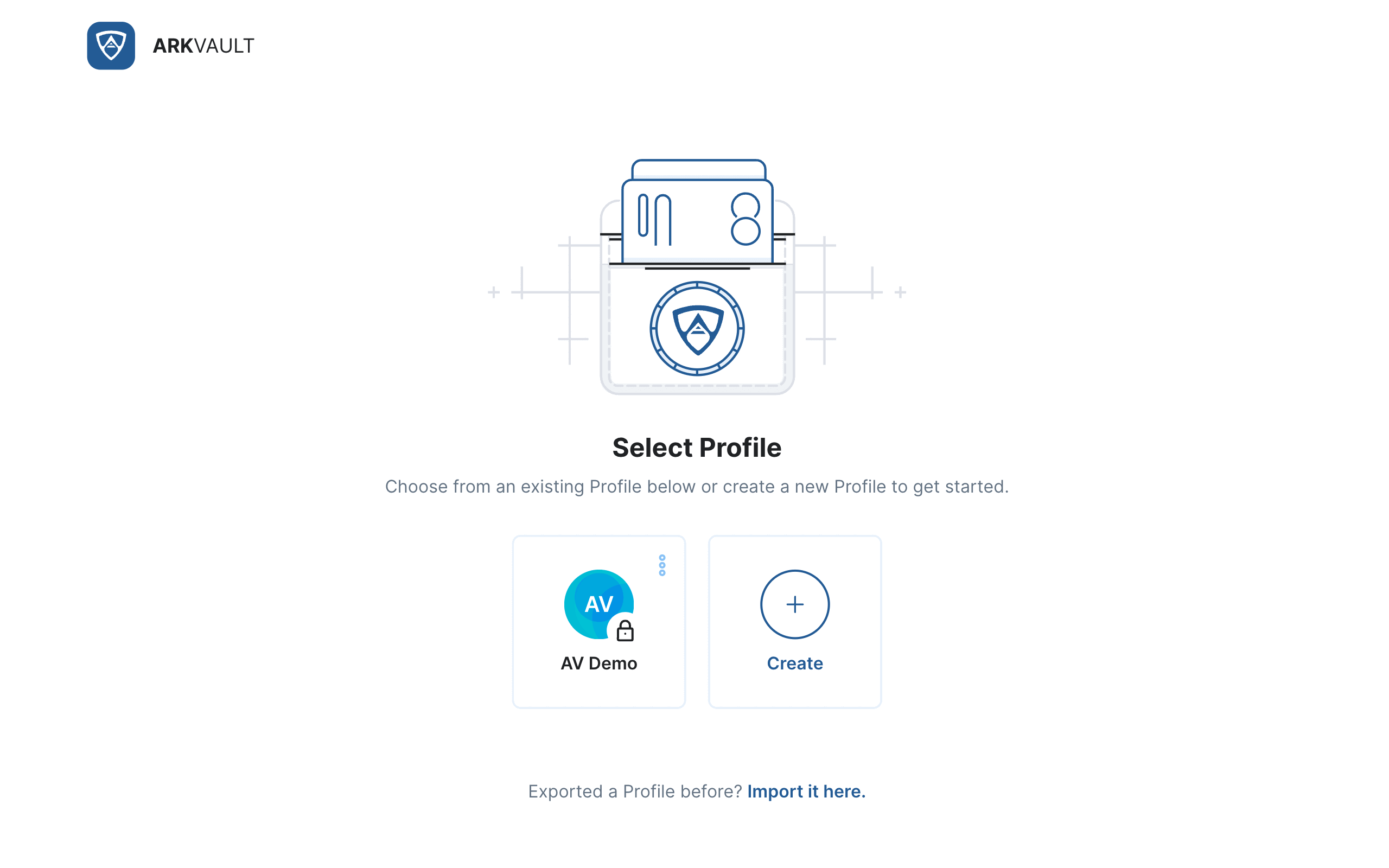 Help
You can take the short guided tour to learn more about ARKVault and its features. Alternatively, skip the tour and begin using your new profile immediately. For more information about accessing your profile, visit the Sign In documentation page.