Profile Settings - Export
The 'Export Profile' page allows you to back up and restore your ARKVault profile(s) by creating a backup file that stores all of your wallets and profile settings. Take note that backup files do not include any mnemonic passphrases. Also note that if your profile is password protected, you will require the same password in order to import said profile. The following information will explain how to:
Information
Visit the Export a Profile page to learn how to create a profile backup.
Watch this helpful tutorial video on How to Export a Profile in ARKVault
Access 'Export Profile' Settings
Click on the profile icon located in the upper right corner of the page and select Settings from the dropdown menu. The Profile Settings page will appear momentarily under the General tab.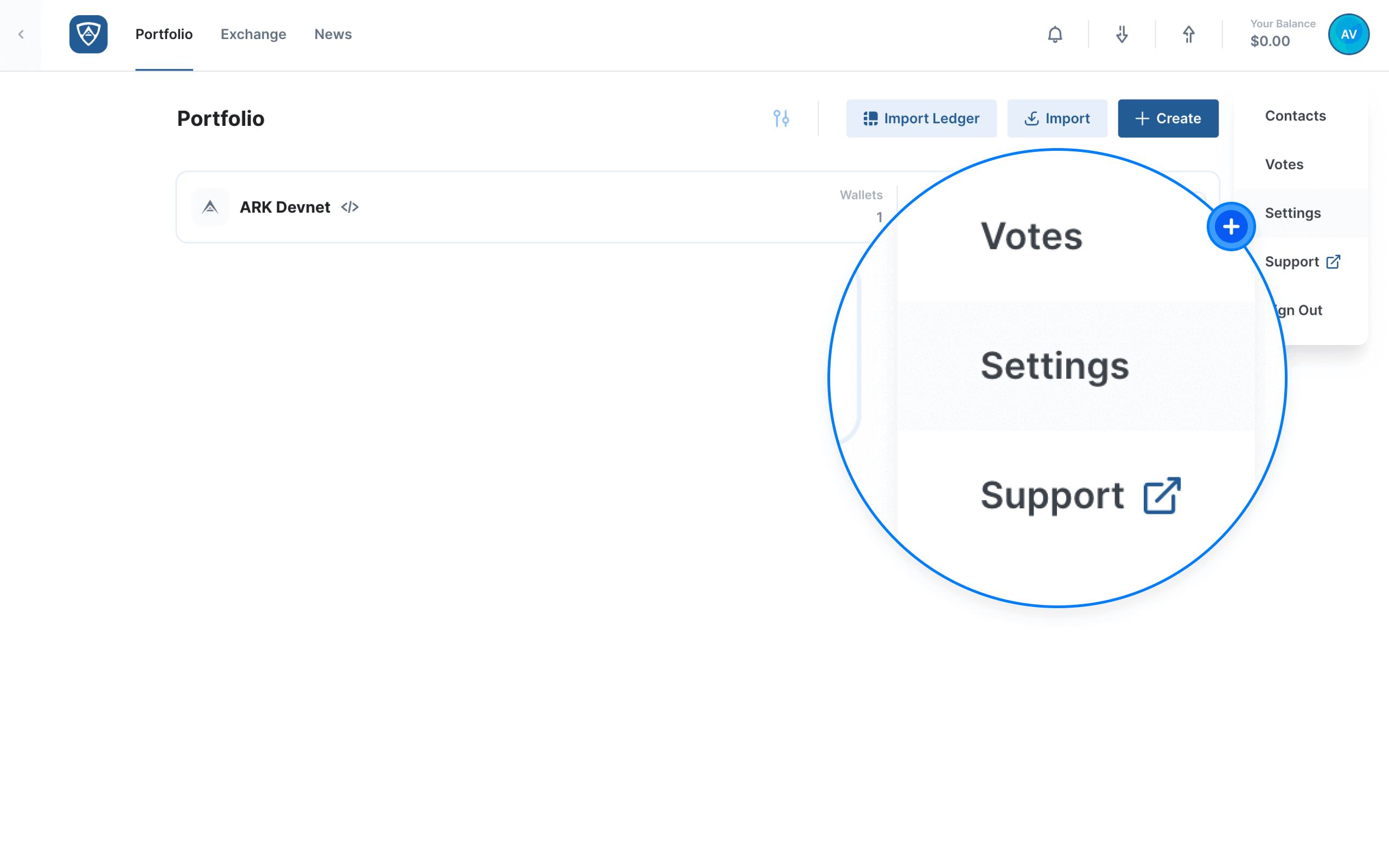 Click the Export tab in the menu located on the left-hand side of the page and wait for the Export Profile page to load.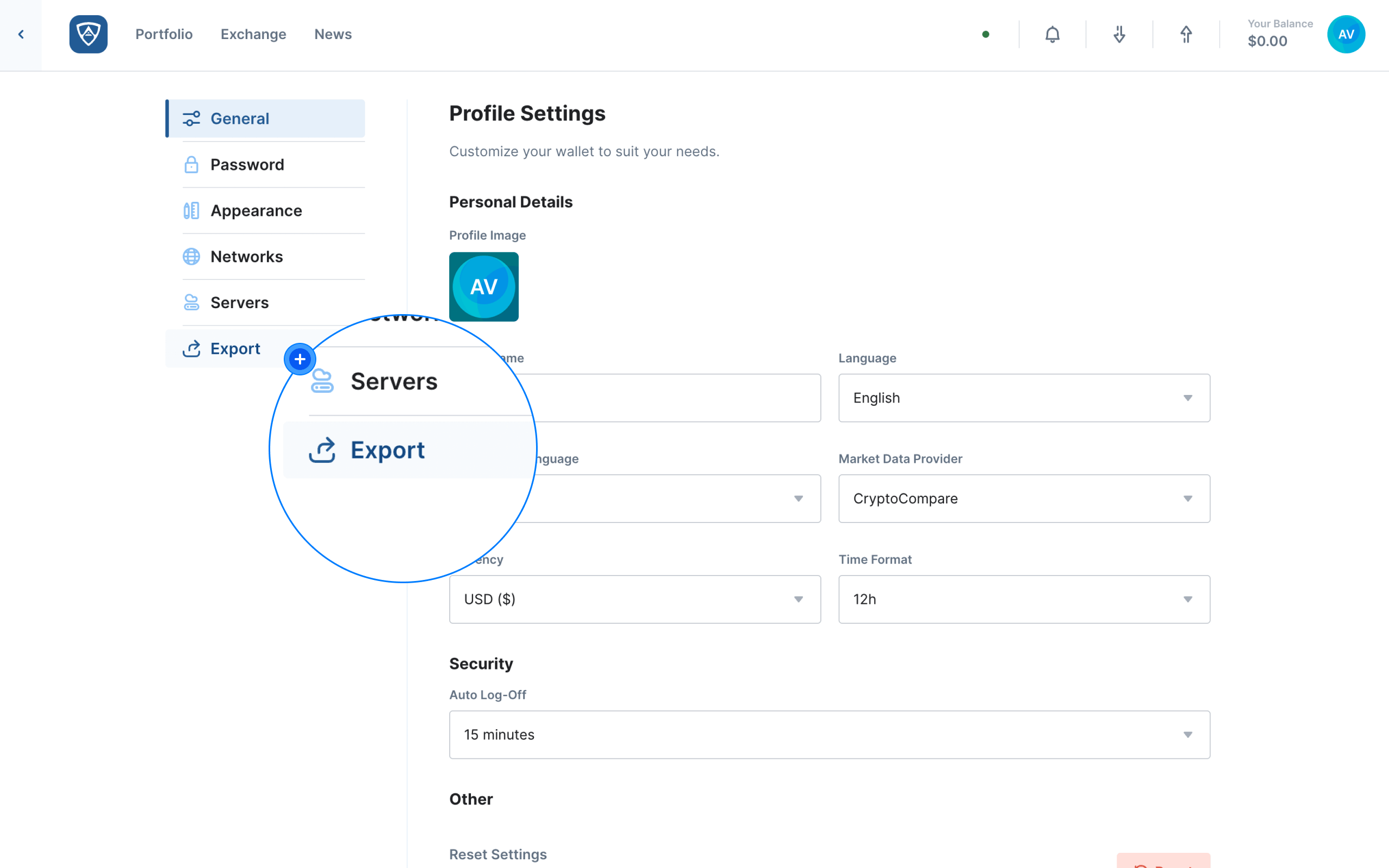 Prepare a Profile for Export
Before exporting a profile, you will need to decide whether you wish to include or exclude empty wallets and/or Ledger wallets. Please note that exporting empty wallets as well as Ledger wallets is disabled by default.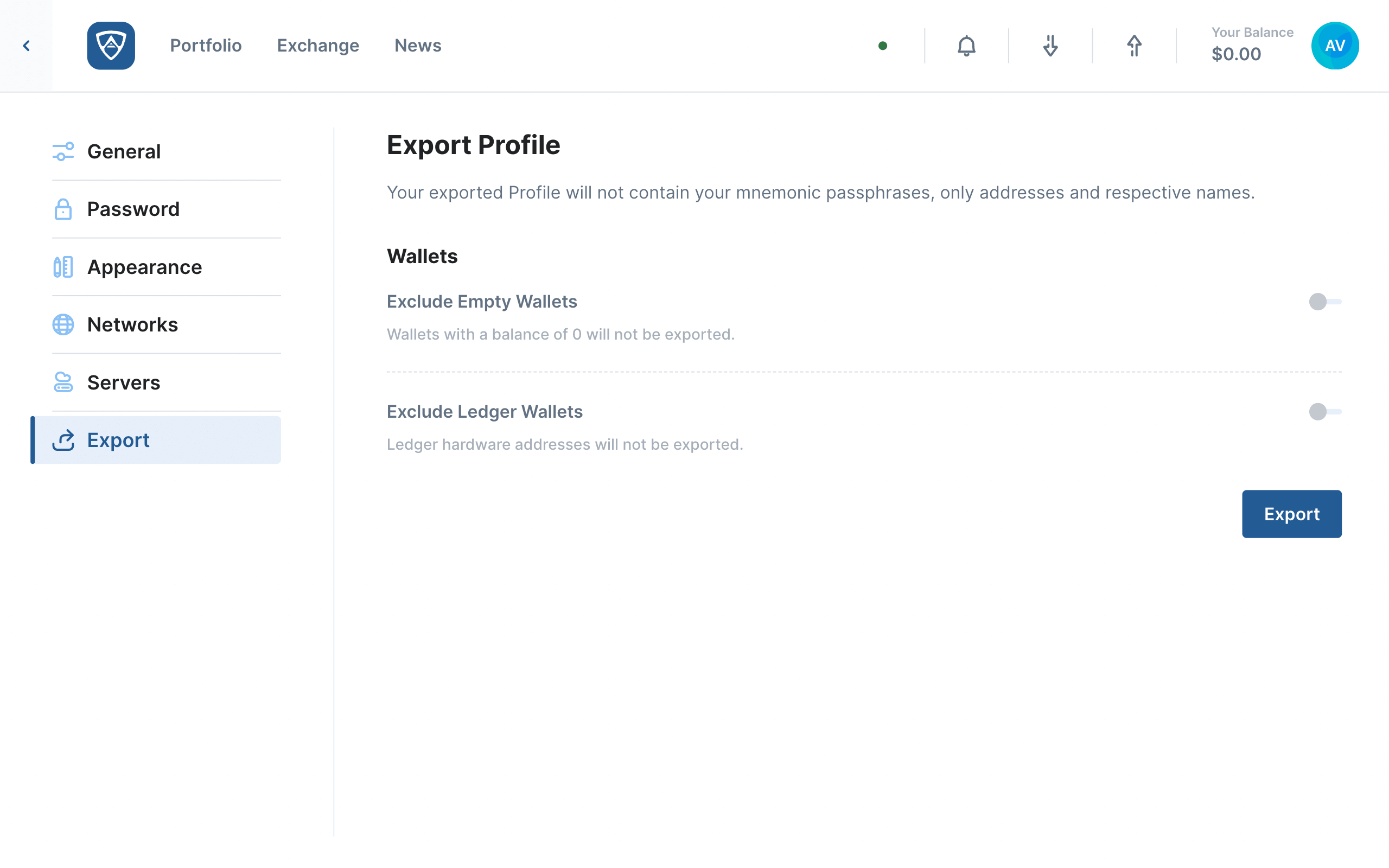 Exclude Empty Wallets - When enabled, your exported profile will exclude any and all wallets with a zero balance.
Exclude Ledger Wallets - When enabled, your exported profile will exclude any and all Ledger wallets.
Attention
If your exported ARKVault profile required a password, you will need to use the same password when importing it.
Export a Profile
Once you have decided which wallets you wish to include or exclude, click the Export button. You will then need to name your exported profile (or use the default name) and select a destination to save it to. When ready, click on Save to export your profile. Alternatively, if you clicked Export in error or need to make additional changes, click Cancel.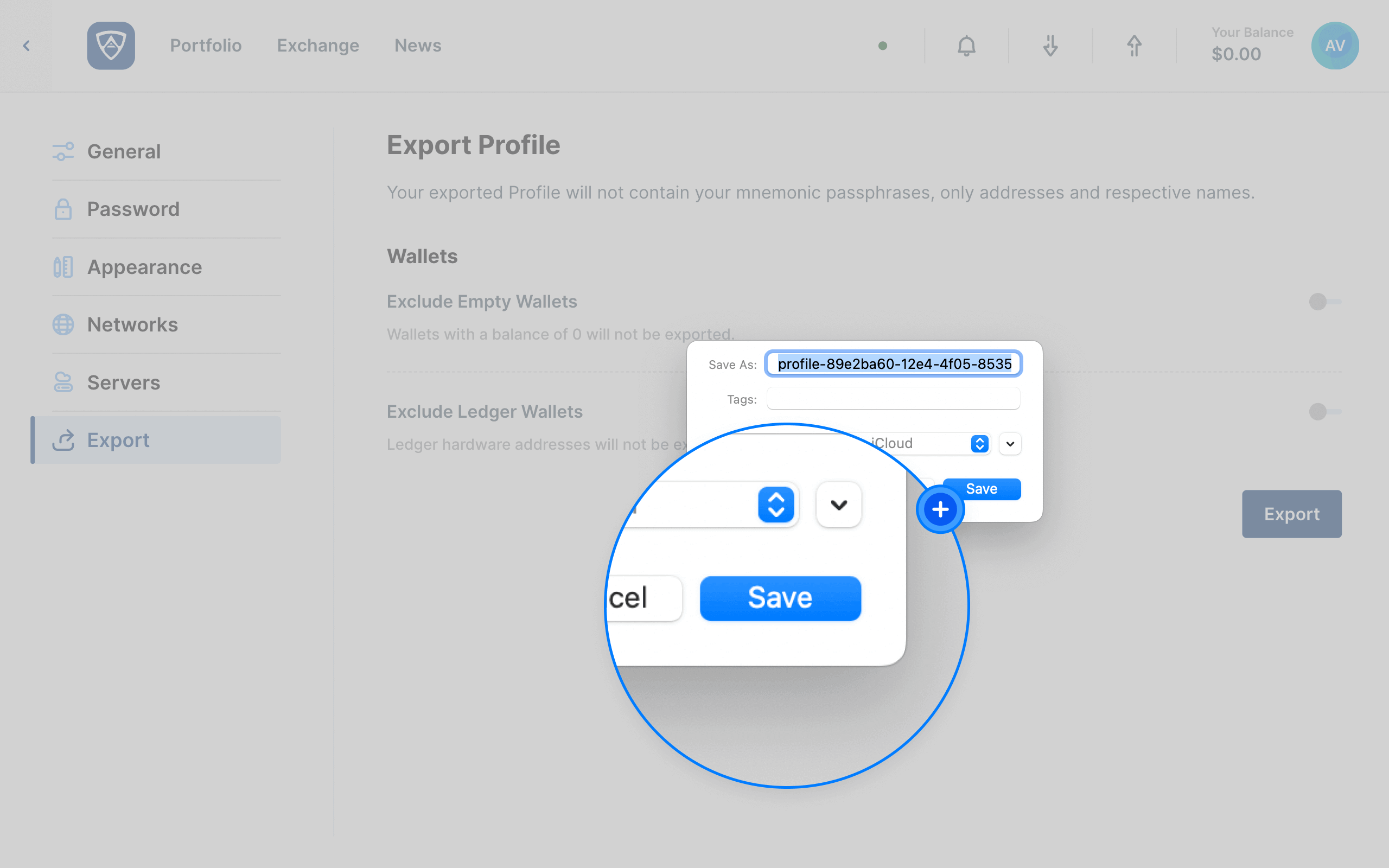 Success
Your exported profile backup will now appear in the destination folder/directory you saved it to.